Project

Renovation

Location

Yowie Bay

Architect

Henry Beresford Architecture
Our Challenge
Renovate and renew an existing 1980's 'pole' house. The existing home was built on the side of a cliff overlooking the Porthacking River.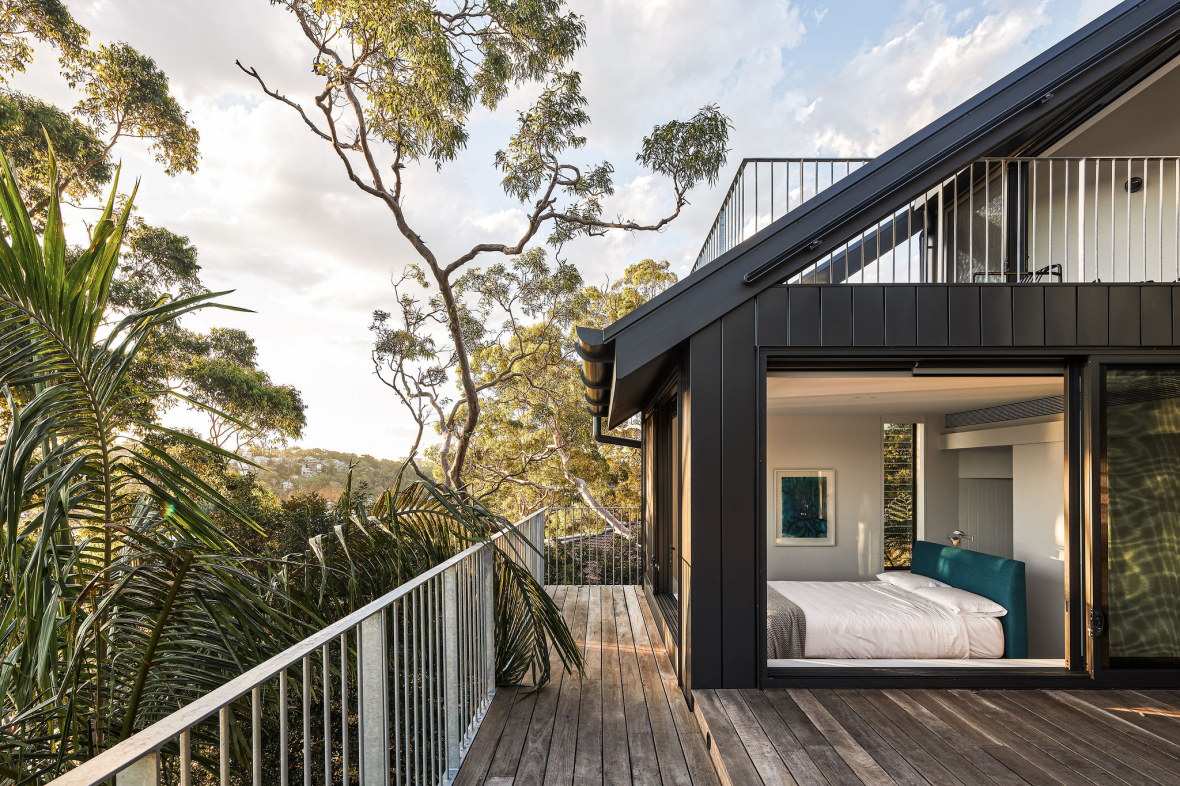 Our Solution
The Treehouse project was an existing 1980's owner built 'pole' house. Well known to those in the area for it's ambitious design and location. The original land owners decided to owner build the house and utilised around 20 telegraph poles to build the super structure. Each pole is supported off large custom steel reinforcement stirrups grouted into the exposed cliff face. The existing structure is in excess of 18 metres in elevation, split over four levels and so we knew from the outset that this project would be a great challenge for our entire team.
Our planning and approach to the project spoke volumes about the challenges that lie ahead. Being built on the side of a cliff with such poor access, the first trade on site was the scaffolders.
The Colorbond interlocking cladding panel is an architectural feature of the home. The application of this type of cladding proved to be challenging because of the irregular shape of the floor plan and the raking elements. Our best carpenters were deployed to the task and approximately 80% of the cladding panels needed to be custom sizes. The panels were all measured on site to suit windows and floor levels and fabricated offsite.
The exposed existing timber poles were to be either stained externally or wrapped when related to the building facade. Again custom curved forms were created to wrap the poles in Colorbond cladding and match the new interlocking panel system. Internally the poles are finished with plaster, forming tight curves that marry into the surrounding finishes.
The key to executing the high end architectural finished product was a combination of overcoming the existing building conditions and the site access challenges. The end result is a home nestled among the trees with beautiful water and national park views on the one hand and featured sandstone rockface on the other. The finished materials were sensitively selected to compliment the natural environment surroundings and the use of double glazing and internal voids throughout allows maximum light, thermal comfort and views wherever you happen to be in the house.