Project

Extension and renovation

Location

Dulwich Hill

Architect

Sam Crawford Architects
Our Challenge
Behind its iconic façade this classic double-fronted Victorian home combines the opposing worlds of heritage and modernism to house a family of three generations.
The original federation home, which featured twin gables and a mostly symmetrical floor plan, had morphed into a patchwork of poor renovations over the last 100 years.
It was agreed that the original home would be fully restored to its heritage, while the renovations would be removed, making way for a new and modern rear addition. This is accessed via a breezeway between dual courtyards, effectively creating two wings, the first being the existing house and the second its contemporary addition.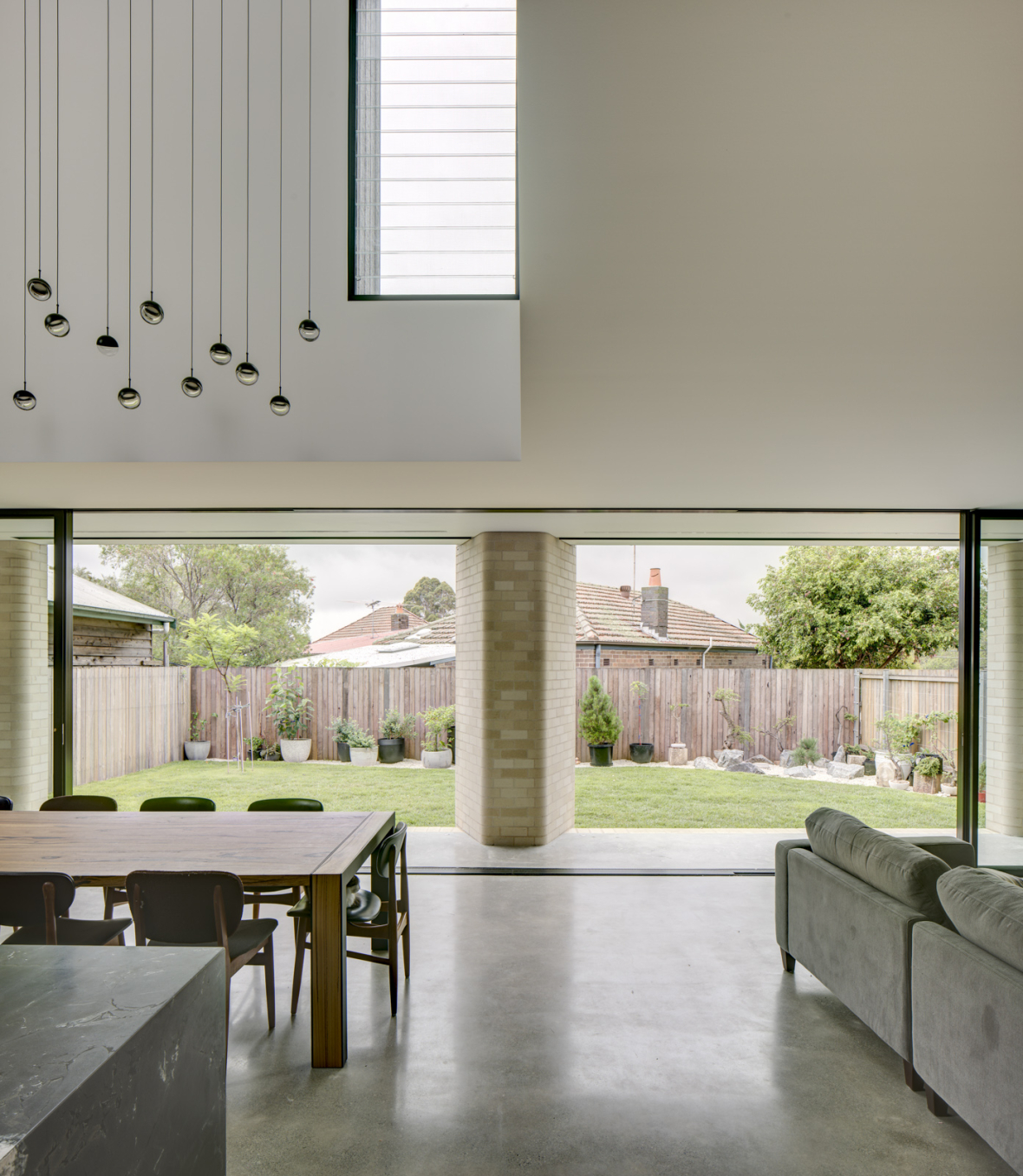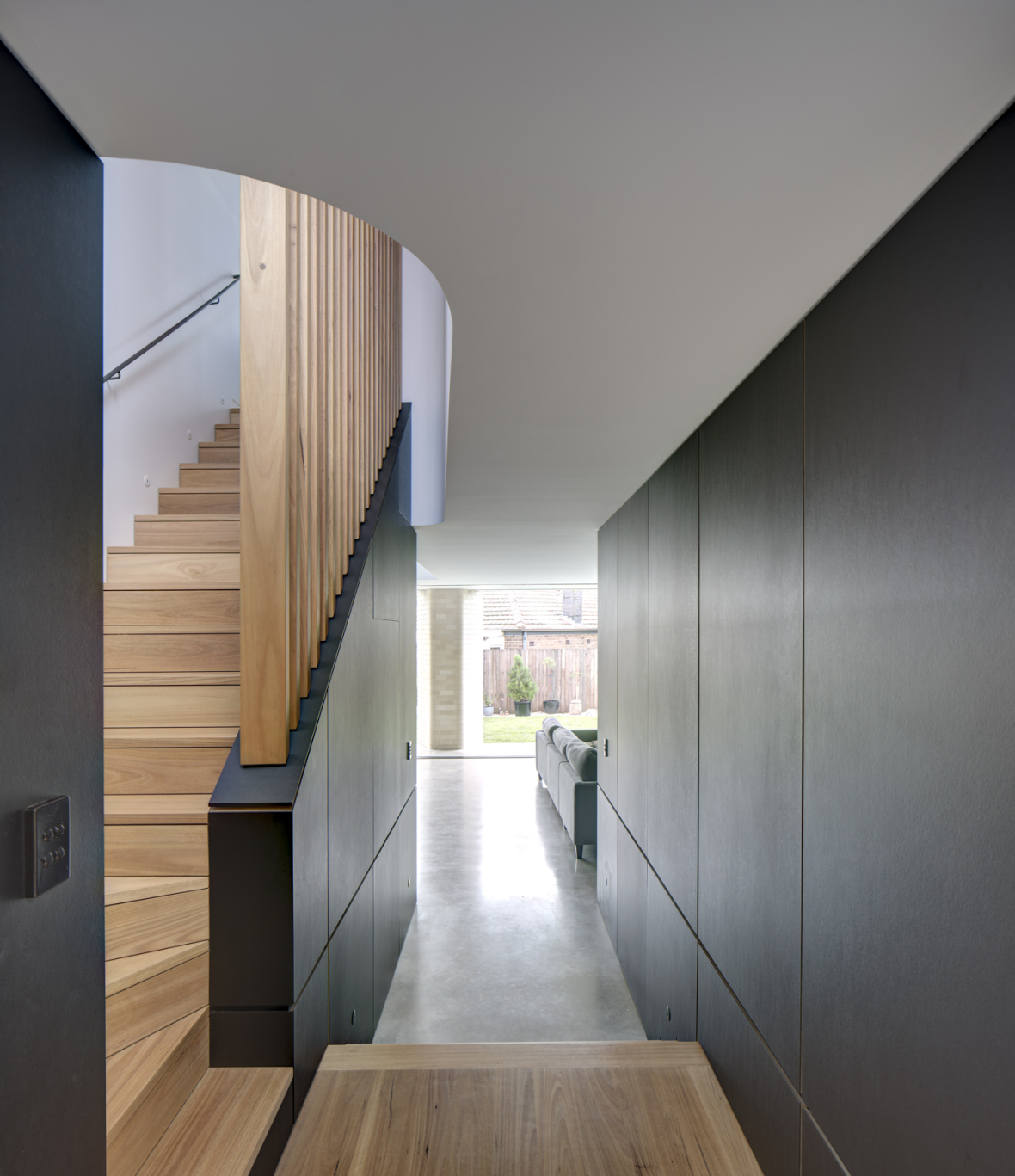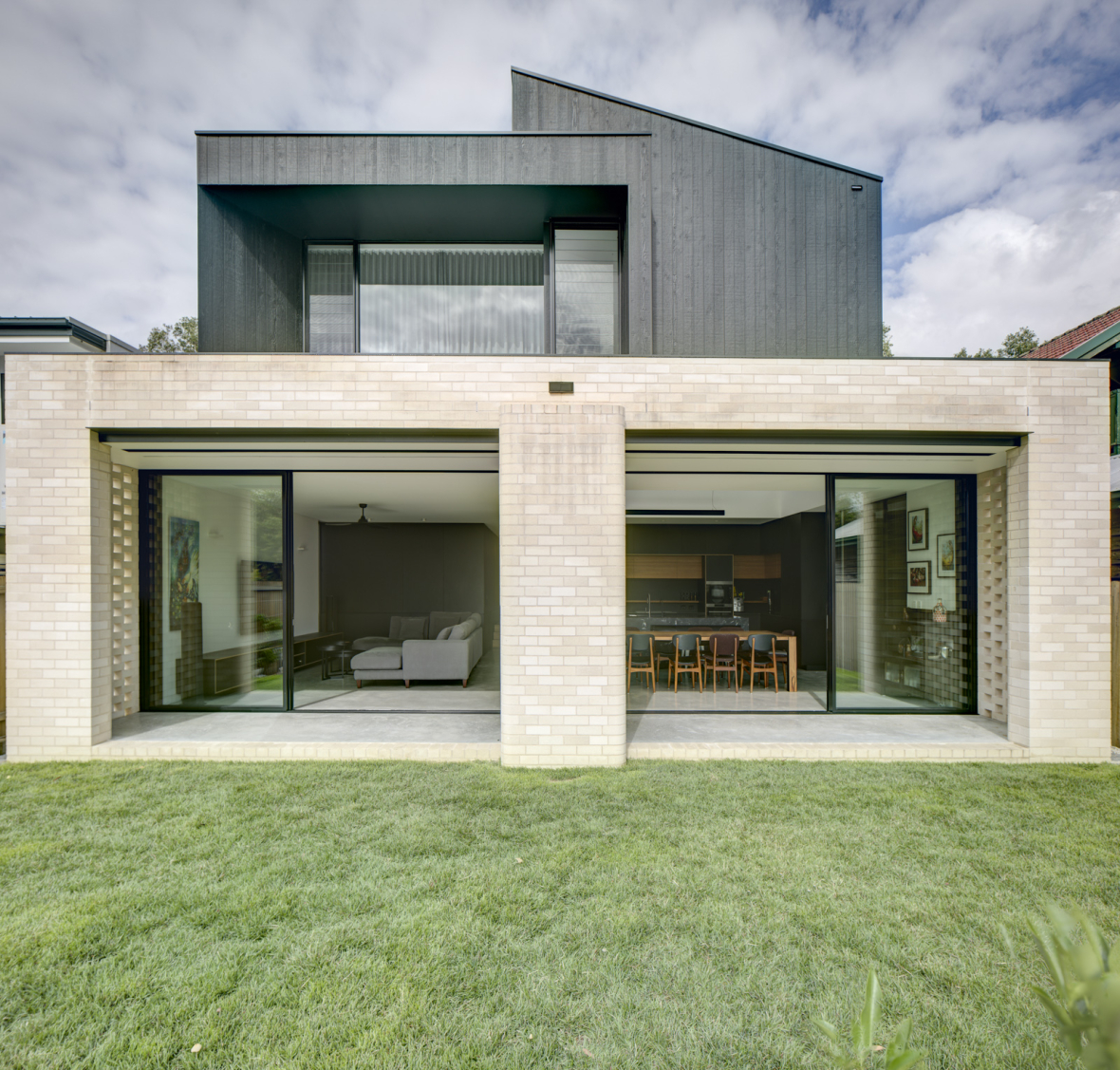 Our Solution
An opportunity to showcase expert skill across two disciplines
The Dulwich Double showcases Build by Designs' depth and breadth of unique skill in one project.
The brief for the existing Victorian dwelling was to restore and showcase the existing ornamentation, while the new rear needed to achieve the complete opposite. This combination of two specialist and unique disciplines is an exceptional example of what Build by Design can deliver.
The rear draws heavily on modern minimalistic lines which required complex detailing and pinpoint geometry. Concealed pivot doors in the hallway that blend into the paperock wall lining, breaks in the joinery serve as concealed door handles and turn the corner at the same level as the shadow line beneath the kitchen bench.
The new staircase achieved a modern architectural feat with a 3mm shadow line between curved timber treads and plasterboard walls, while complex curves to the central void required careful wetting and bending of plasterboard to meet the tightly curved set-outs.
A recycled timber screen was built in stages and connected with threaded rods and spacers to achieve the appearance of a single screen. Each piece of timber stops short of the ceiling and the wall at the base, lightly separating the stair from the hallway below.
The central brick column to the rear was carefully prototyped at full scale to ensure precise accuracy for the precision angles required.
The result. A measure of success
The Build by Design team knew that to meet the detail-driven brief they would need to work as a collective with the architect Sam Crawford and the client. Seamless communication and collaboration were key to the success of this project.
This project is a prime showcase of the high level of skill involved, from communication, timeline and budget to management (which all came under), to the expertise required to bridge the gap, quite literally, of 100 years of design.
The result is an architecturally detailed and complexly designed and built home, presented to the untrained eye with simplicity and finesse.