Project

Renovation

Location

Kirribilli

Architect

Natalie Brcar - Brcar Morony Architecture
Our Challenge
Renovate the interior of a 1960s two bedroom apartment into an elegant and light filled space with refined, timeless finishes.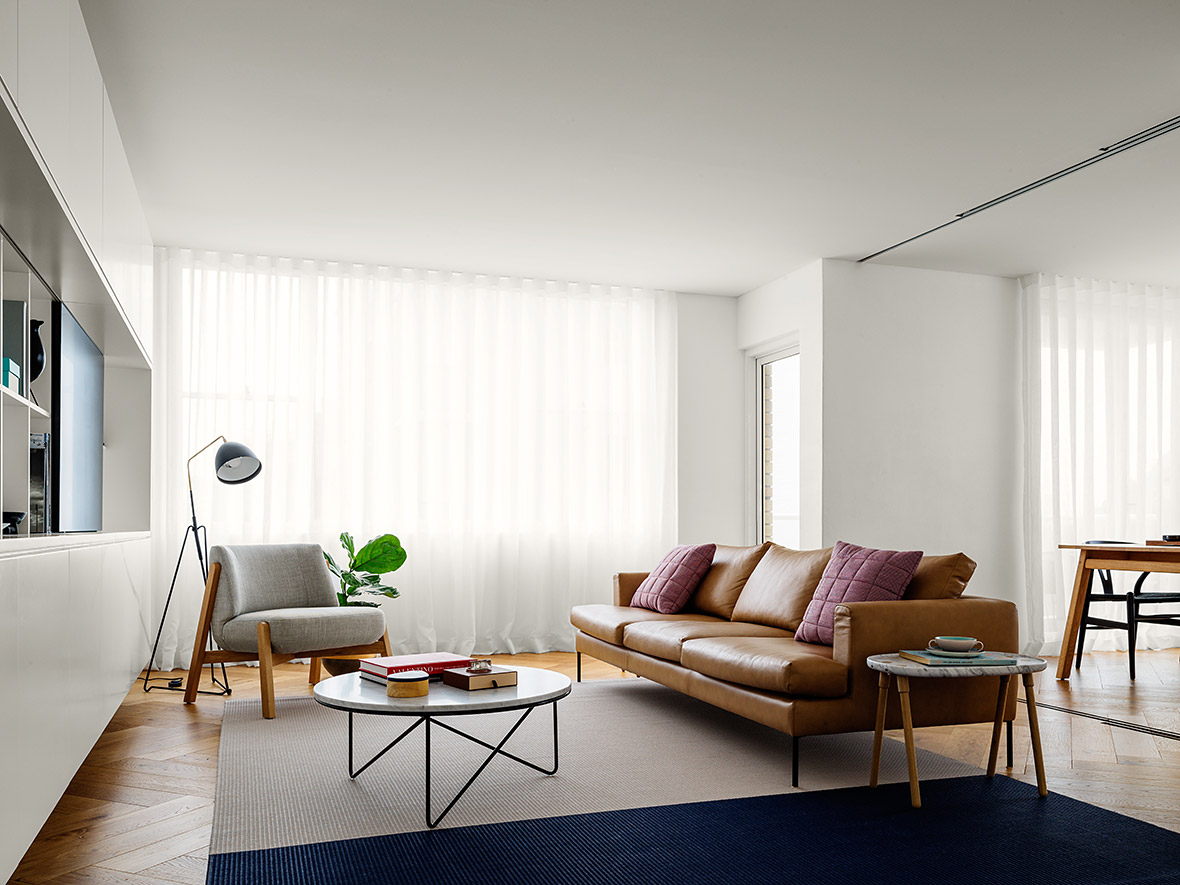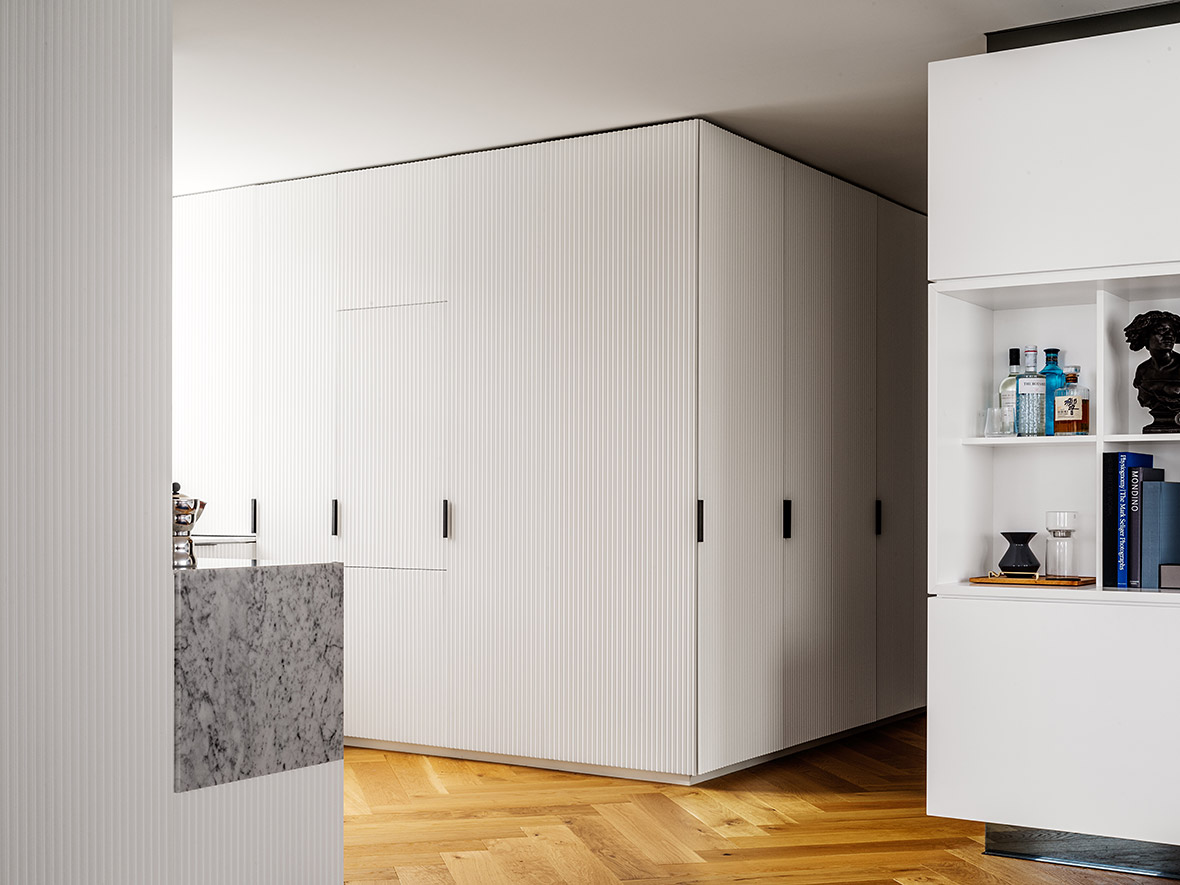 Our Solution
To transform this Kirribilli apartment we removed all non load-bearing walls, replacing them with innovative sliding panels that can be hidden. This allows the generous living and entertaining spaces to connect more seamlessly and fill the apartment with natural light.
To help make each room look and feel more generous we subtly integrated finely crafted storage that ties in with the minimalist aesthetic throughout the apartment. In the dinning room we also integrated a hidden wall mounted bed that allows the room to be converted into secondary sleeping quarters when required.
We also installed a new kitchen, bathroom and a hidden laundry - all with stunning, custom joinery.
The result of this renovation is a spacious high-end contemporary apartment filled with light and elegance.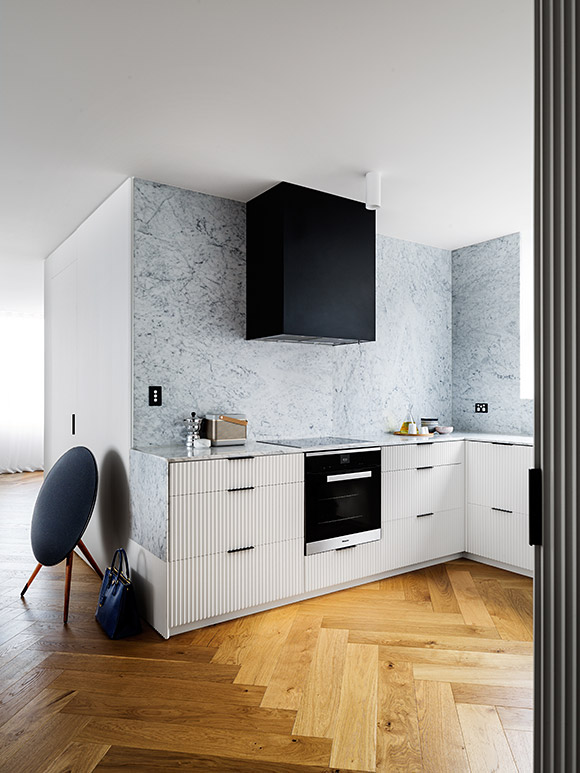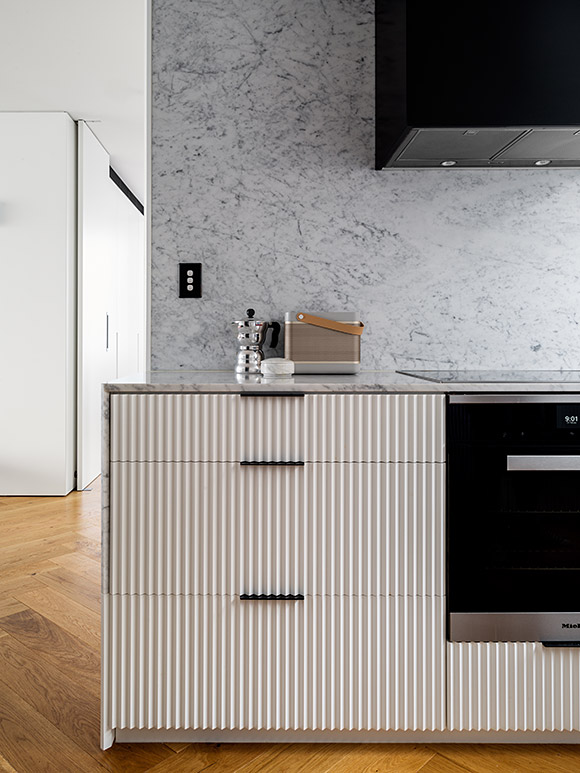 Build by Design completed an internal apartment fit out, the Kirribilli Apartment in late 2015. Jarrod and his team completed the refurbishment with the highest quality workmanship.
Throughout the project, Jarrod and his team displayed a genuine interest in the design and were committed to executing the project to a high standard. The design was based around highly detailed, complex and intricate joinery and Build By Design responded to this challenge with eagerness and nothing was ever 'too hard' to achieve.
The project was completed in a timely manner and on budget. We look forward to the opportunity of working with Build by Design in the future.